Leeds City Vixens are one of England's top independent women's football clubs.





Ambitious new players are most welcome to come and try out with us from Thursday 30thJune on Bedquilts playing fields, Lawnswood, Leeds 7-8.30pm. Training continues every Tuesday and Thursday afterwards.
Leeds City Vixens play in the Northern Premier and are one of England's top 30 clubs. We also run a successful reserve team in the North East regional league.
Interested players of all abilities should contact

for more details and to book their place.
Women's County Cup Final at WRCFA Fleet lane, Woodlesford LS26 8NX
LEEDS CARNEGIE 1 v 4 LEEDS CITY VIXENS


Report, Pictures and Video.
Come and join us!

We are a leading womens football team with a thriving junior section.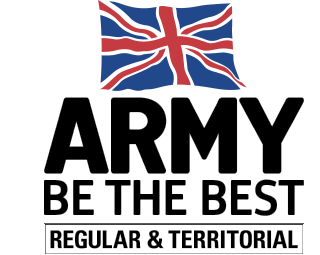 Leeds City Vixens have signed up with the
British Army
for a deal that kits out their entire women's section for the next 2 years. The Vixens will proudly display the Army's 'Be the Best' logo on all of their shirts and that's exactly how they mean to carry on!
More>>>
Home Page for Leeds City Vixens
Welcome to our website.
I'm John Southcombe and I'm privileged to be the Chairman of Leeds City Vixens.
The Vixens were founded in 1993 by my predecessor Martin Cockerill who developed the club into a recognised brand, having won both National and International tournaments in addition to steady progress through the ladies divisions to our current position in the Northern combination league..
The success and reputation of the club has been built upon providing the right balance between quality, enjoyment and our relationship with the community. The club conforms to the highest standards in terms of the facilities and coaching provided. The management of the club is based upon leadership and vision with the driving principles being respect, trust and shared ambition.
Most importantly, the club strives to provide an environment that is fun for both the players and the volunteers who have chosen to be associated with the club.
We welcome young ladies from Leeds, irrespective of race, colour, religious or economic background and endeavour to provide an unlimited opportunity for them to play football at the highest level that they will enjoy. Please contact Martin Cockerill on 0113 2741055 to talk about playing at Leeds City Vixens


---

Leeds City Vixens is proud to be associated with Mears Group Plc. with whom we have entered into a 5-year partnership. This partnership will help us to nurture the talents of girls and young women in Leeds and give those with the ability the opportunity to play at the highest level. The juniors play in the Four Counties and West Riding Girls football leagues.
Our Official Sponser and Corporate Partner Mears and some of the team receiving a cheque for £7500